Extraordinary Endeavors of the Eco-team!
As the end of my senior year approaches incredibly quickly, and I prepare to part with my favorite opportunity this year (this AVIS internship), I've become increasingly grateful that there are so many ways to get involved in the AVIS community at any point in the future. During my previous post, I wrote about how so much effort goes into maintaining the AVIS reservations with a focus on the Boy Scouts and their ongoing involvement. This post I wanted to continue the same theme in order to shine a spotlight on the AVIS Eco-team, a group of amazing volunteers working to preserve native habitats and combat invasive species in local reservations.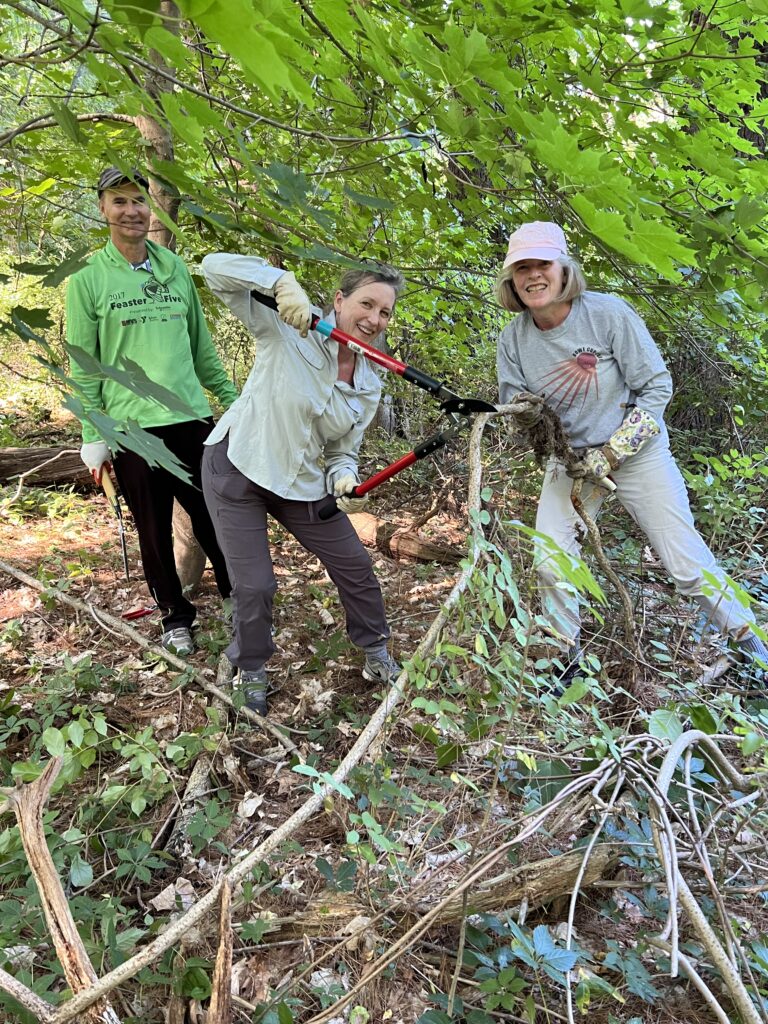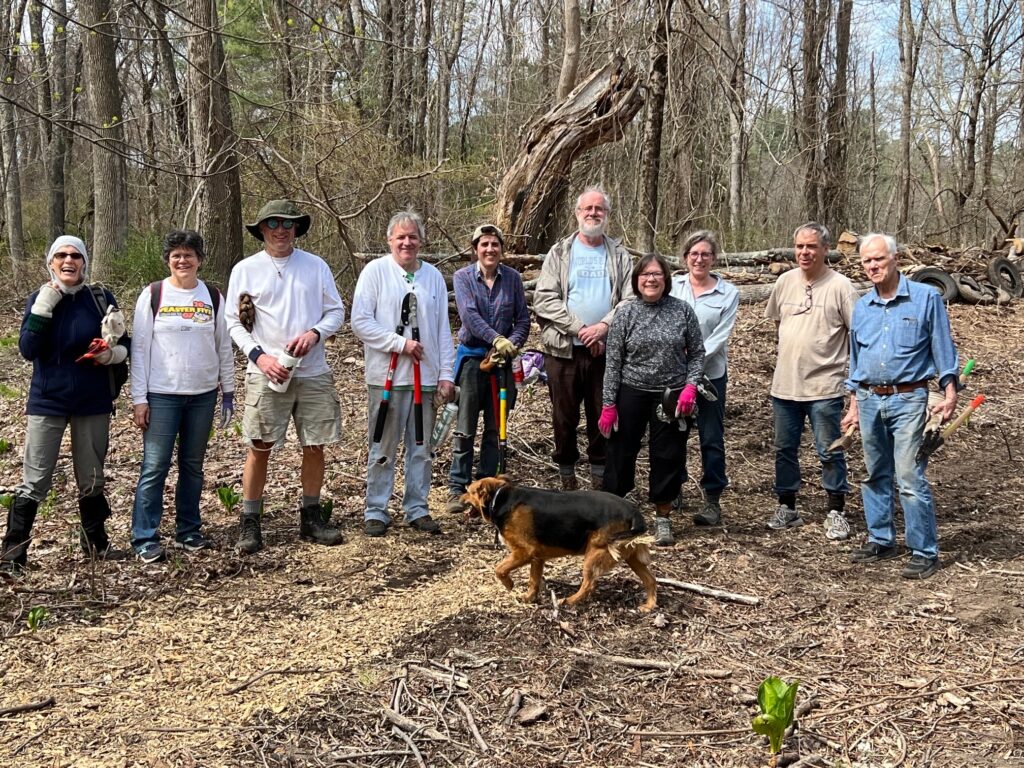 By targeting invasive plant species in local AVIS reservations and replacing them with native plants, the Eco-team makes a positive impact on the local environment and biodiversity. Maintaining the biodiversity of the reservations is an incredibly important part of keeping the local environment as healthy as possible. In fact, current studies show that the removal of invasive species helps restore resilience to native ecosystems. In this day and age environmental threats can seem daunting to combat, but the Eco-team is proof that every effort contributes to a difference in the bigger picture. When I interviewed Lynn Landry, the Warden of Lupine reservation and leader of the Eco-team, she affirmed she has absolutely seen the active Eco-team's work have an impact on our local reservations over the past four years. She told me that upon returning to areas where the Eco-team has previously cleared invasive species and/or planted native plants, there is a visible, lasting difference and it's incredible to witness the native plants thrive.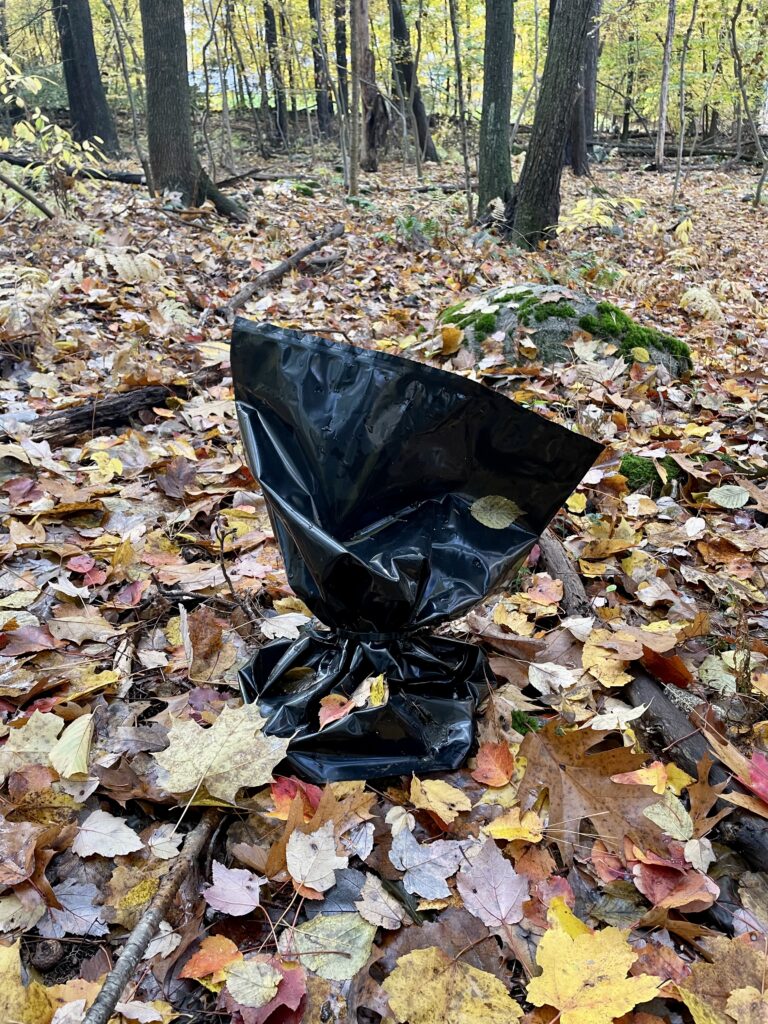 Another one of the best things about the Eco-team is that you don't need any prior knowledge or experience to get involved. The team is very beginner-friendly and you learn by working with others during sessions. I speak from experience when I say that one of the most incredible things about beginning to recognize native versus invasive plants is that once you learn, it's easy to start looking at plants differently everywhere you go. The Eco-team also prioritizes the use of safe and environmentally friendly methods. While at times chemicals need to be used, volunteers do not work with them. The Eco-team uses licensed professionals for any chemical work. Not only does volunteering allow you to make a positive impact on the environment and have fun while doing it, it also provides an opportunity to learn and connect with other passionate individuals. One of my classmates, AHS senior Luke Bardetti, volunteered with the Eco-team and he shared his experience with me. "When I first started volunteering, I knew very little about all that was growing right here in Andover. The passionate and knowledgeable team quickly showed me the ropes, and this past fall I was able to take my own group of student volunteers out onto the Indian Ridge Reservation behind the high school."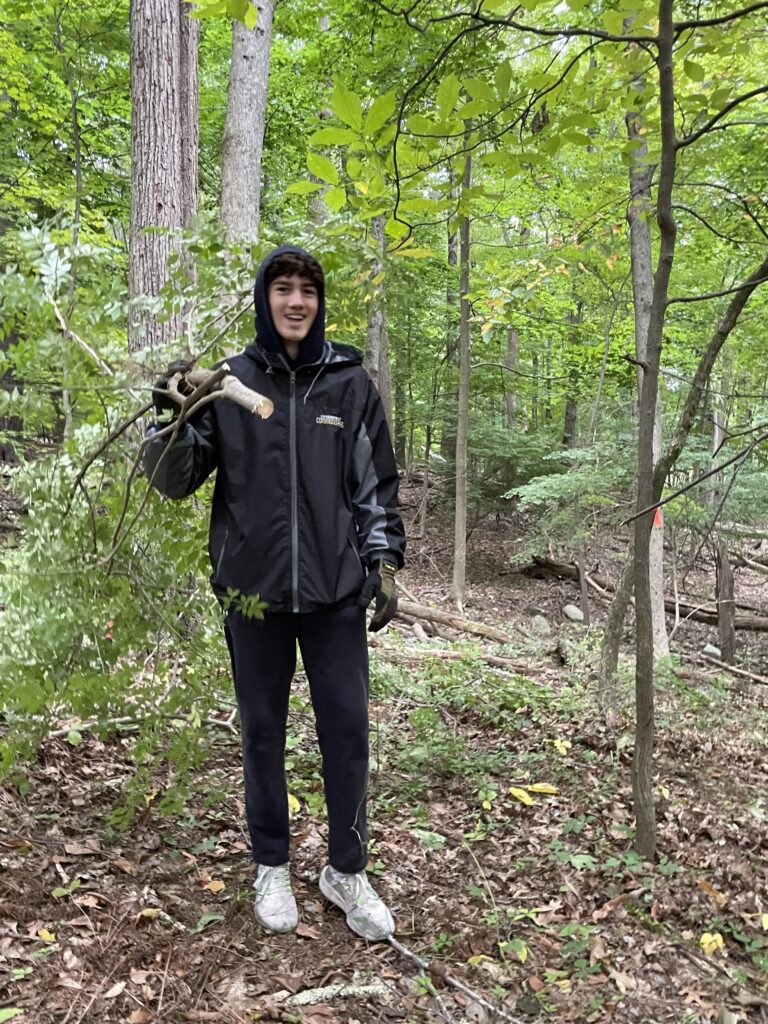 If the Eco-team sounds like something you would like to get involved with, but hesitation about time commitment is holding you back, I have good news for you. There's no solid commitment required; whenever you're available to show up the Eco-team is happy to have you. Typically, sessions are held on Saturdays from 8:30-11, but even if you can't make it for the entire time, you're welcome to come for however long you can. Emails are sent out about when sessions are, usually on Saturdays and sometimes Sundays, and the schedule can depend on the weather. The Ecoteam is a fantastic way to get outside, do something lovely for the planet, have fun, and learn something new. By volunteering with the Eco team, you'll be helping to make a positive impact on the environment and biodiversity in Andover.

To get involved, reach out to Lynn Landry over email at [email protected]